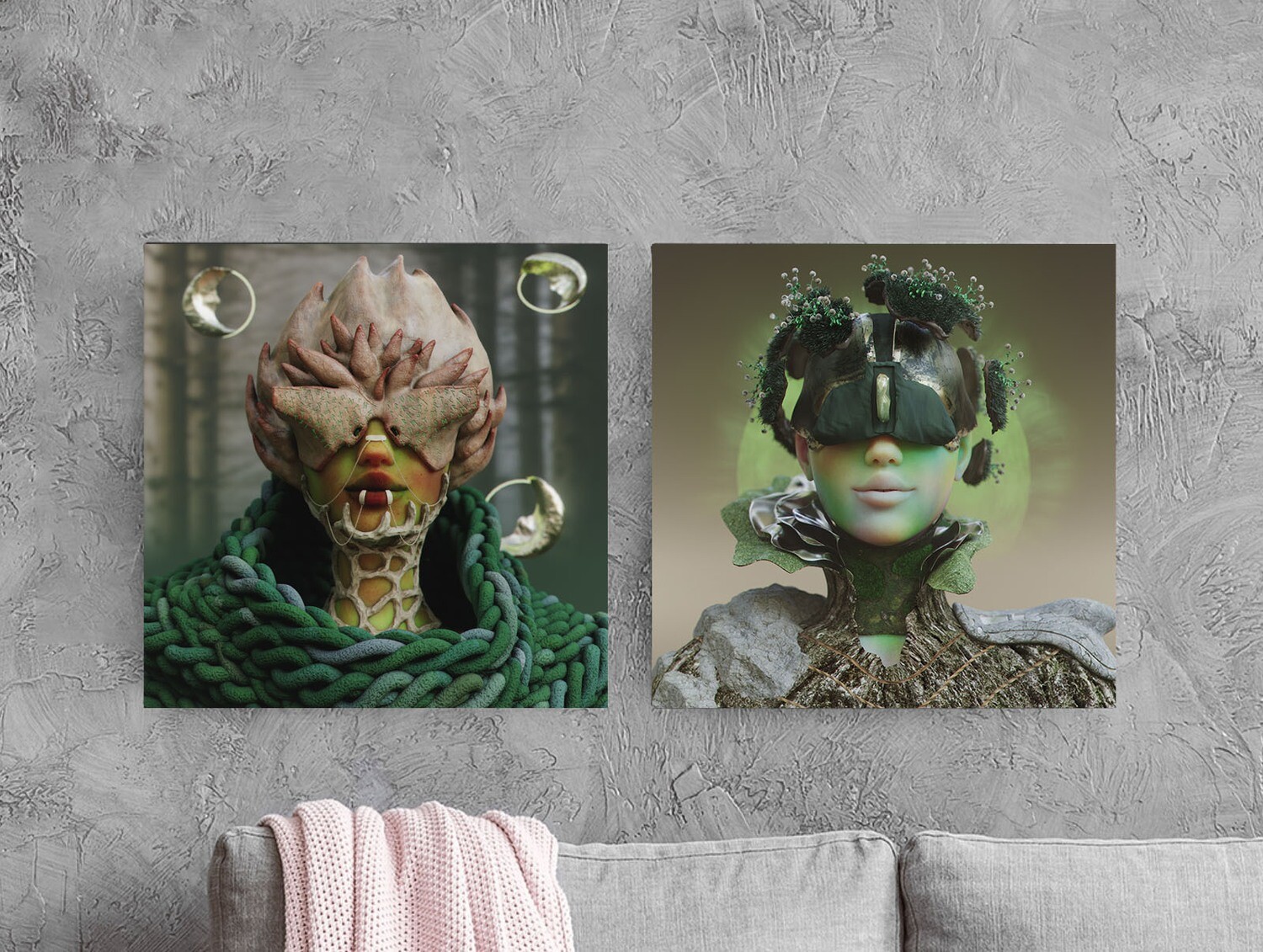 Ezu Augmented Reality Print
03716
Product Details
We offer two options for the Ezu Prints. The augmented reality feature is available for any option you choose.
Aluminum: Our aluminum prints are made by sandwiching a black, solid plastic core between two aluminum sheets. Your NFT is printed using our high-quality photographic print and attached to aluminum. The aluminum does not show through, it is a mounting system that offers a sleek design. This is the perfect mounting option for our prints making it highly durable and warp-resistant. Aluminum is 1/8″ thick with a white coating on the back. Comes with a 3-piece PVC Float Block attached to the back for easy hanging.
High-End Metal: Our Metal Prints are made by infusing your image into specially coated aluminum. This results in photo prints so vivid and life-like, that they appear to be lit from within. We use .045″ thick, recycled aluminum sheets from ChomaLuxe to produce our high-definition, vibrant prints that are also eco-friendly.
The mounting system will vary by country. See the photo gallery.
---
Add our augmented reality feature and turn your NFT into playable art!
Music by fellow Ezu holder @daileytj
Save this product for later