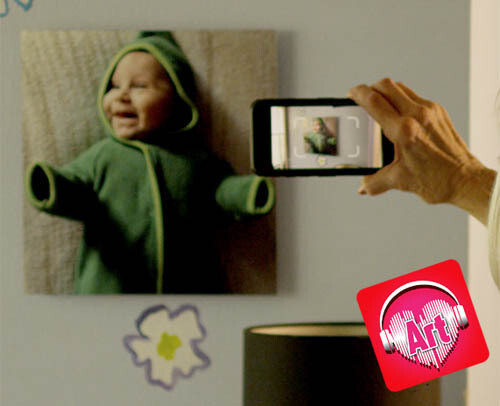 Already have your own art? Make it interactive!
01056
Product Details
App Option Available:
yes
This is strictly for turning a piece of art or image that you already have into an augmented reality piece of art. We are not creating a physical product. This WILL NOT work on tattoos.
There is a $5 programming fee that will be charged on your first payment. Going forward it is $9.99 a year to keep your art active with our Soundwave Art app. You can cancel at any time by visiting MY ACCOUNT
Upload a digital version of your art or take a picture of the piece of art you want to use making sure the photo is taken straight on and so all four corners are visible.
Upload an audio file or video file that you want to play when you can your art.

It's important that the image and video are in the same orientation. (if the image is wider than it is tall then the video should be widescreen as well)
Click for recommended sizes

The smallest size we recommend is a business card size (roughly 3.5 inches by 2 inches. The largest size we have done is a mural on the side of a two-story building so use your imagination!
Click to view orientation sample
Click to see how it works
This is for personal art only, If you are a business please look at our marketing options.

Save this product for later