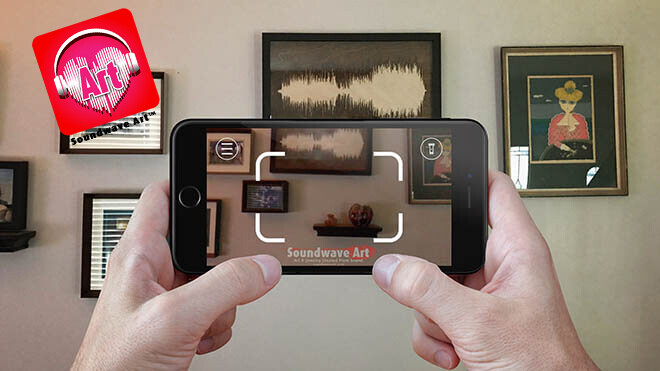 Already have your own art? Make it interactive!
SKU 01056
Product Details
This is strictly for turning a piece of art that you already have at home into an interactive piece of art. We are not creating a product, this is just to make a piece you already own into an interactive piece.
This is for personal art only, If you are a business please look at our marketing options.
Upload a digital version of your art or take a picture of the piece of art you want to use making sure the photo is taken straight on and so all four corners are visible.
Upload an audio file or video file that you want to play when you can your art.
Soundwave Media Package:
Your Soundwave Art™ is active with our app and stored for five (5) years at the time of purchase. When it expires you can renew the media package for another five (5) years for the price of $24.99.
We use augmented reality to overlay your video on top of your artwork, merging the digital and physical world. See how it works below.
---
Download our app
---
Save this product for later