Shooting Blanks: The Art Of Half-Cocked
Presented by Houndstooth Cottage
Art Basel – Miami, FL
Half-Cocked was released in 1994. It tells the story of a group of friends who steal a van full of music equipment and pretend to be a band in order to stay on the road. It is a movie that meant a lot to me and really influenced my taste in music. All these years later I am truly honored to be a part of this exhibit by using our augmented reality app to enhance the experience. Thank you Michael, Suki, & Tony!
Shooting Blanks : The Art of Half-Cocked featured work by the filmmakers Suki Hawley & Michael Galinsky, as well as past and current work from the cast, crew and artists connected to the scene documented in the film. Thanks to Tony Kapel for all your hard work! View the full list of artists.
Below are a few samples of the behind the scenes photos that were on display for the exhibit. When scanned with our Soundwave Art app you will hear the writer of the film Michael Galinsky discussing the photo and what was taking place at the time of filming.
Give it a try: Scan these images!
Some Art From The Exhibit
Here are a few pieces of art on display at the event. This first one is by musician and artist David Pajo (Slint, Gang of Four, Tortoise, Zwan) which is a portrait he did in the early 90's. When scanned you'll hear him discussing the portrait and telling a few stories about how it came together.
Next is a piece by musician and artist Maitejosune Urrechaga, when scanned it plays a song from her band 'Pocket Of Lollipops' which includes her husband Tony Kapel.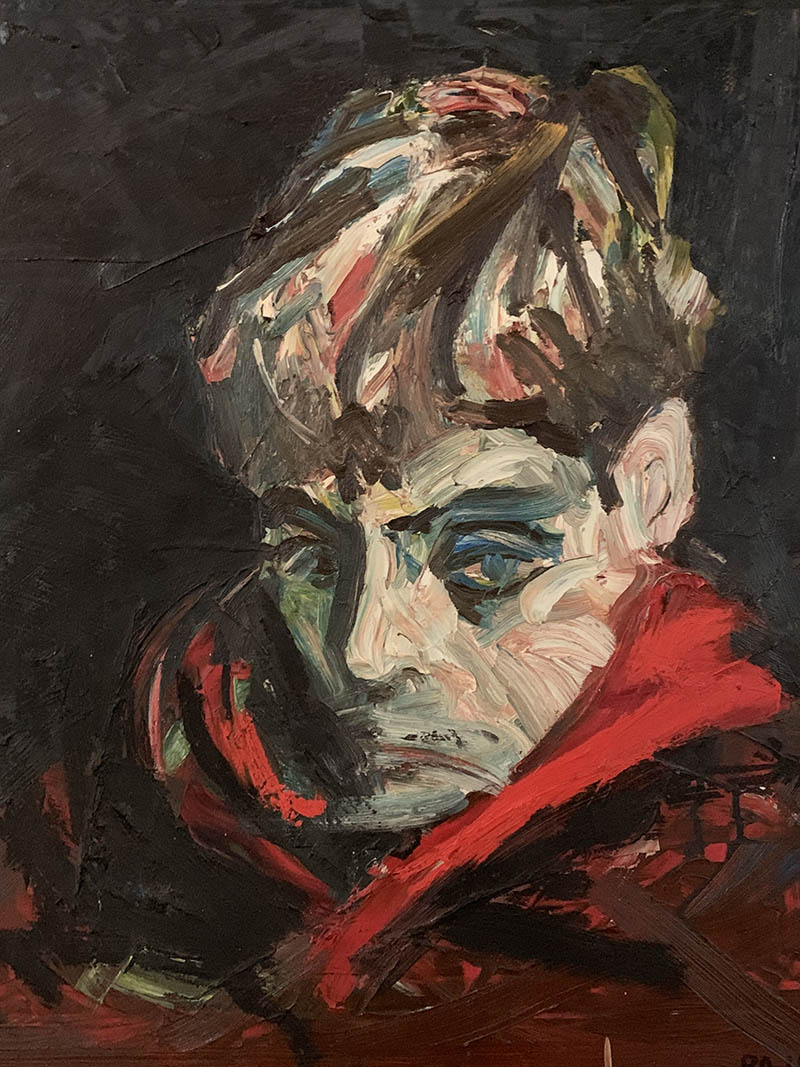 St. Louis, MO
Our friends YOUPEOPL contacted us about their debut EP '…are we' with St. Louis-based art and music collective, FarFetched. They wanted to use our app as a way to offer their fans something different. We thought, why not take your album artwork and allow your fans to stream your EP before it is released?
The band, led by Chan Maurice Evans and Brandon Mason – two STL rock musicians, has a unique twist that mixes their rock, post-punk and noise-rock backgrounds with more ethereal textures, trading grind and grit for waves and cascades.
Download our app on iOS or Android and scan their album cover to give it a listen
Anti-Gravity Project
Augmented reality art & murals
 Melbourne, FL
The Anti-Gravity Project is a non-profit art installation launched by local artists, designers, and community members. The project aims to elevate their outdoor spaces, generate positive community energy, and showcase the Eau Gallie Arts District as a growing epicenter of innovation on the Space Coast.
In November & December 2017, international and local muralists took over walls and outer spaces in the Eau Gallie Arts District during a 10-day supernova of creativity on Florida's Space Coast. A few artists wanted to give augmented reality art a try so we helped a few of the artists by making their murals come to life by use of our mobile app.
If you find yourself in the area, try scanning some of the buildings and see if you can locate the murals synced with the Soundwave Art™ mobile app. If not, just give it a try by scanning the mural located on the right.
Brooklyn, NY
Julie is a Director, Animator, and Artist who lives and works in Brooklyn, NY. Her award-winning work has been featured on VICE: The Creator's Project, Tribeca Film, Short of the Week, Great Big Story, CNN Films, and Vimeo Staff Picks. Julie is the Co-Founder and Executive Director of Kaleida Studio, a video and animation studio that specializes in film, music videos, stage, documentaries, and commercial projects. She just recently stumbled into the world of augmented reality, and is beyond excited to see where this new medium will lead!
Take a look at the piece she created on the left, with the Soundwave Art™ mobile app the art will come to life as you begin moving through the Forest. Notice how the animation stays within the frame.